<![if !vml]>

<![endif]>
Whisky Tasting with Bill
Updated September  2020
Hello folks,
Bill is also available to run virtual whisky tastings – have a read about his Whisky Background below
Contact bill@bill-mullen.com if you are interested in one.
About Bill…
<![if !vml]>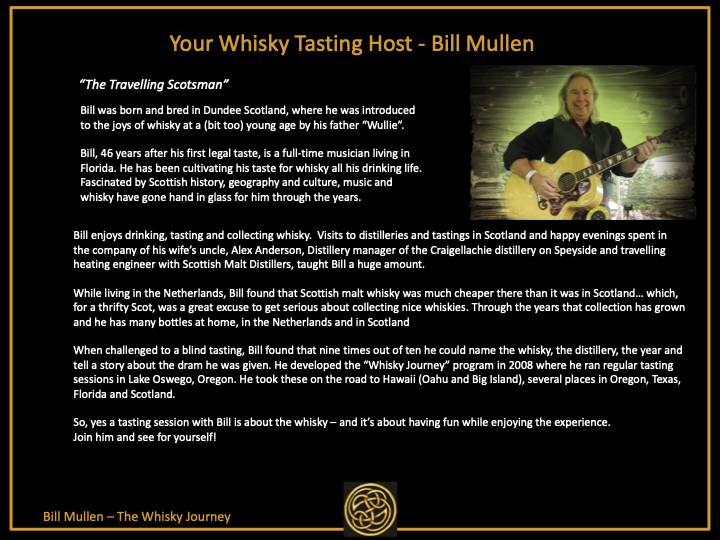 <![endif]>
The Whisky Journey
<![if !vml]>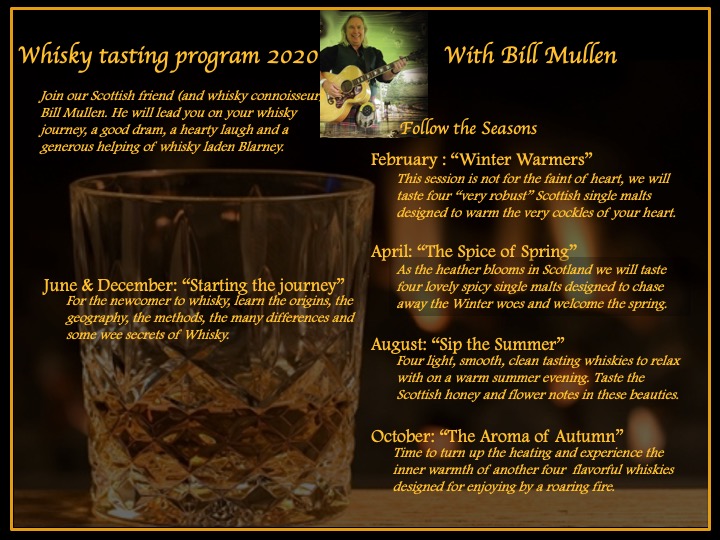 <![endif]>
don't forget to tune in Sundays to Bill's  Sunday Livestream http://Facebook.com/billmullenentertains
 to check out old livestreams or for interim updates from Bill go to www.bill-mullen.com.